Amidst the challenging situation for Hindus in Pakistan-ruins of Buddhist temples and artefacts discovered

Written By अनुभा जैन, लेखिका पत्रकार on Tuesday, Jan 20,2022
Photo Credit Goes to Pexels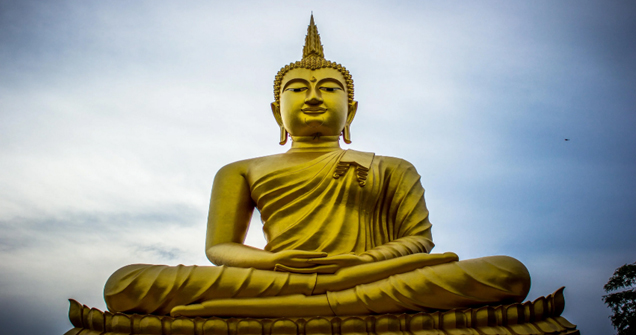 A team of Pakistani and Italian archaeologists has found ruins of one of the oldest temples, the 2300 years old Apsidal temple of the Buddhist period, and many Buddhist articles in Northwest Pakistan.
In collaboration with Pakistan's archaeologists, the Italian Archaeological Mission team 'ISMEO' have been digging the remains of the Bazira city from the Buddhist period in Barikot tehsil of Swat District in Khyber Pakhtunkhwa province. A few days ago, the Italian Mission had also found a Shahi Vishnuite temple in one of the provinces of Pakistan, Khyber Pakhtunkhwa.
Around 2,700 ancient artefacts from the Buddhist period like coins, rings, pots, and writing of the Kharosthi language of the Greece king from Menander period were unearthed during digging from the archaeological site. Italian archaeologists informed that a series of robbers' pits were also explored in Khyber Pakhtunkhwa and it revealed a Buddhist monument that survived the robbers' nuisance and demolition.
In one another digging in Barikot in November 2021, an Italian archaeologist said that many unknown age tombs and other archaeological structures with topographies have been found. These graves contain pottery shards and other rare finds which could date back (typologically and preliminarily) to the Indo-Greek and Saka-Parthian periods. Archaeologists are quite sure that more archaeological sites will be discovered in historic Bazira city in Swat District excavations.
The officials of the director of museum and archaeology informed that the Khyber Pakhtunkhwa government has purchased fourteen archaeological sites, where excavation was in progress. Bazira city in Barikot Swat is older than Taxila remains. Research students of top Italian Universities and Khyber Pakhtunkhwa archaeology departments were engaged in excavations of these sites.
It is pertinent to mention that Hindus form the biggest minority community in Pakistan. As per official data, 75 lakh Hindus live in Pakistan and according to the community, more than 90 lakh Hindus are living in the country. The majority of the Hindu population is found in Pakistan's Sindh province. Here, these Hindus along with the Muslim population exchange and share their culture, traditions, and language. Such an irony that with this sort of bonding still, the Hindus complain about torture and harassment by extremists, rebels, or activists.
Video Direcotry
Citadel of the Tiger at Ranthambore
Splendour of the Saline Shores
subscribe now